Whether you are in office for a routine physical, a new medical concern or as part of management for an ongoing condition, your health outcomes and your peace of mind can benefit significantly from asking smart questions of your physician. To become more knowledgeable about your health, jot down these questions to ask doctors at your next appointment.
Questions to Ask
 

Doctors
Why am I taking this medication?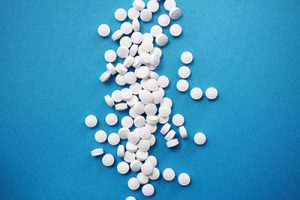 Medications are a common part of management for a number of health conditions. Understanding the specific reasons you are taking a medication is vital to making informed decisions that will impact your health in the future. For instance, if you end up having minor adverse side effects as the result of taking a hypothetical medication, knowing exactly what its mechanism is in the management of your condition can be critical to making a decision as to whether or not the benefits of the medication outweigh the discomfort it may be causing. However, if you are considering discontinuing any part of your medication regimen, be sure to have that conversation with your doctor as well. It is critical your physician remain abreast of your condition and he or she may also be able to offer up an alternative medication or give you the advice to minimize side effects …
How should I take this medication?
… Which brings us to this next point. Beyond the instructions on a bottle of medication (ex: take XX times daily for XX days), ask your doctor if they have any additional input for how you should take the medication. For example, do you need to take it at the same time each day? Should you take it on an empty stomach or with food? Or does it not matter? Any single piece of information you get could have a dramatic impact on how you integrate the taking of the medication into your daily routine.
Can you explain that in a different way?
If over the course of your doctor's appointment you are given any information that you do not clearly understand, do not hesitate to ask if it can be explained differently. The relationship between you and your healthcare provider should be collaborative, and your doctor will likely appreciate your desire to truly understand everything he or she is telling you. Furthermore, effective practitioners are equipped with multiple ways of explaining various medical terminology to accommodate various perspectives.
What should I work on before my next visit?
Being proactive about your health means not only being armed with as much information about your condition as possible but also knowing what things you can do to improve your condition. Whether you need to make some serious lifestyle changes or a few minor adjustments, having this feedback from the doctor who is knowledgeable about your medical history, lifestyle and current health can be invaluable in terms of ensuring that you effectively treat and prevent illnesses you may be suffering from or at risk for.
How can I prevent XYZ from happening?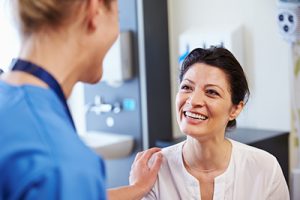 Whether there is a certain disease that you know you are at risk for because of a family history or there is a certain complication of a condition you have that you would like to avoid, bring up that specific concern with your doctor so that you can get suggestions for ways to minimize your risk. For example, parents worried about their children getting frequent ear infections might get some solid advice for simple steps they can take to try to avoid them (like keeping baby from lying down with bottles) or discuss when it might be appropriate to consider ear tubes instead. Patients with joint problems might want to find ways to delay or eliminate the need for risky surgeries. By asking this question, you are helping to communicate your concerns and priorities to the doctor.
Are there any additional screenings I should be getting?
From cancer screenings to bone density tests and more, there are more tests and panels out there than those of us who did not go to medical school can probably imagine. And with guidelines constantly changing for who should get which screenings and when it is a good idea to ask your doctor for an opinion. A health provider will not only be armed with the latest information on best practices but will also be able to make an individualized suggestion if there is any test or panel you should consider based on unique aspects of your health profile.
Above all, remember that if you do not feel comfortable asking questions at your doctor's appointments, you may not be at the right practice. Though you may only see them periodically, your health provider is critical to your well-being and you should feel confident in their ability and willingness to communicate with you, regardless of what questions you may have. When it comes to your own health, no questions for doctors should be off limits. Patients empowered with information about their health are far more well-equipped to make good decisions for their overall wellness and health.
And remember, when you receive care from Redirect Health, you have unlimited-24/7 access to a care expert, so if you forget anything during your visit, you can rest assured that we will still be here to answer your call.