Talk to your clients about a better
solution
The current healthcare system doesn't work for everyone. If your clients can relate then Redirect Health might be the fit you are looking
for!

If you're a forward thinking healthcare advisor who wants to bring innovation and cost effective solutions to your clients, you've come to the right place. With EverydayCARE, you can prospect new customers and win business while helping your clients save big on healthcare costs.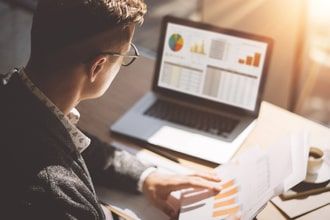 Transparent access to financial controls such as employer invoices, payments, and rosters.
Financial Transparency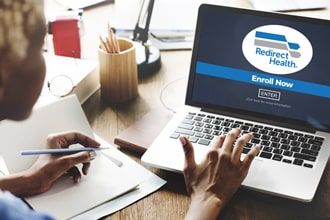 Technology leveraged for a quick and efficient employer enrollment and member activation process.
Simple Enrollment Process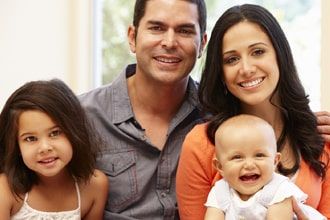 Renew your plan quickly and on time with proactive account management and easy renewal process.
Easy Renewals
Redirect Health Broker
Program
Want to learn more about our end-to-end solution? Watch the video below about Redirect Health's Broker Program.
Simple and affordable
pricing
High-value and affordable solutions for any
workforce
EverydayCARE® with Hospitalization
ERISA plan over 20 employees shown below
Employee + Spouse
$749/mo.
Employee + Child(ren)
$779/mo.
Employee + Family
$1,099/mo.
$0 Copay
Primary Care 24/7 Virtual & In-Office
Chiropractic Office Visits
Lab Benefits
X-Rays
Mental Health Counseling
Specialists and Hospitalization
$50 Copay - Specialists, MRI & CT scans, ultrasounds, & other imaging
Hospital Care
Individual - $2,000 Deductible | 20% coinsurance $4,000 out-of-pocket max
Family - $4,000 Deductible | 20% coinsurance $6,000 out-of-pocket max
Additional Benefits
Multiplan PHCS Practitioner Network
Prescription Benefits
Households with at least one member who smokes will not be eligible for an additional $75 discount as reflected in the illustrated price.
Give us a

try
See how we compare to other healthcare plans you offer. Simply fill out the information below and receive a FREE INSTANT QUOTE for you and your client.
Benefits to your business
How to use Redirect Health
plans for your clients
Stand Out From Your Competition – Armed with a fresh, innovative, healthcare-first benefit strategy, you are ready to start a conversation with any business that's fed up with the status quo.
Affordable Premiums
and Out-of-Pockets
Higher Employee
Participation
Increase Client
Retention
The team at Redirect Health did whatever it took to support us and make us successful. And I love their concept. EverydayCARE is an idea whose time has come.

Paul Breslau - Breslau Insurance & Benefits, Inc.
The fact our employee retention is high, much higher than it has ever been, can be directly linked to offering quality, affordable care plans through Redirect Health.

Cole Johnson

CEO & President , Paul Johnson Drywall
There's nothing more disheartening after interviewing a candidate who would fit perfectly within our company, and to find out it was the lack of healthcare that drove them from accepting a job offer.

Melissa DiGianfilippo

Serendipit Consulting
Get Contracted Today!
Grow your agency with a strategy that works for any size client. Our simple and affordable plans provide you with exactly what you need to keep the clients you have and grow your agency. Contact us today to receive more information about joining our winning team of contracted brokers!