Making healthcare easy & truly affordable for everyone in your family and
business.
$0 Copays & NO
Deductibles

Redirect Health members will tell you how much they feel guided and taken care of. It's our promise. You always get easy and truly affordable healthcare on your terms. EverydayCARE provides real savings, 24/7 access, and all the time and attention you need. And always while eliminating unnecessary spending of time and money. Your quality NO copay/NO deductible primary care membership includes labs, prescription discounts, chiropractic and much more. Smart referral navigation and hospital cost management saves so much. It's easy to afford the care your family and business needs.
Lets get started.

A solution for everyone.

Finally simple. Easily affordable.
Employers
Recruit easier. Decrease turnover. Grow your business.
Create value for your membership.
Is Redirect Health the right solution for your family and your business?
Our reviews say it all!
Watch Russ Perry, CEO of Design Pickle, discuss how he uses Redirect Health to control his rising healthcare costs
With over

914

Google Reviews don't take our word for it.
EverydayCARE

™

Solutions Always Feature
National Direct
Primary Care
Virtual, in-office
and specialist visits
24-hour Concierge
Call | Text | App
English & Spanish
Routine Labs and Immunizations
Pay the right price
Prescription
Discount Program
We'll help fill your
prescriptions
at a fair price
Chiropractic
Pay the right price
Vision, Dental
and Mental Health
Discount program
provided by Careington
Right Care
at the
Right Price
Never pay more
than you should
Open Network
Freedom to choose
your own provider
Cancer 2nd Opinion Program

Working together to provide one-of-a-kind
comfort.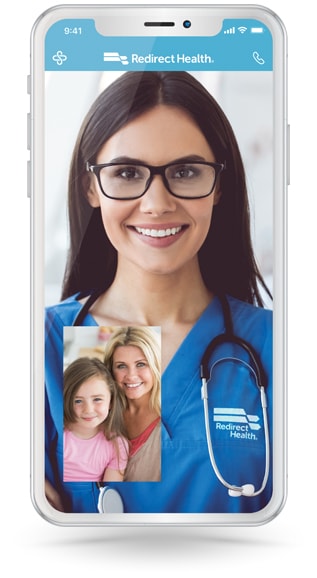 Not feeling well? Talk with a provider day or night. English &
Spanish

Call, text or use your mobile app. It's always easy to access healthcare no matter where you are. Never with a copay. And we always have your medical record ready to review. Safely and securely talk, video, and send photos, and even receive medical advice, prescriptions and care immediately.

English & Spanish
Telemedicine
Diagnosis
Referral & Care Planning
Prescription Support
Schedule an appointment
Mobile Devices & Desktop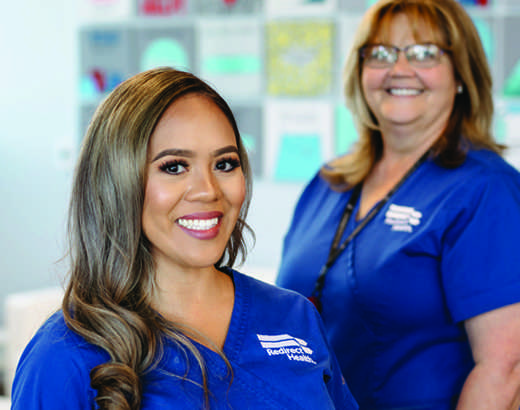 Leave the follow-up, referral and extra work to
us.
Speak with a team member right away…should never be more than 15
minutes.

The Care Logistics Team at Redirect Health is second to none. Whether setting up a doctor's appointment, scheduling labs, or simply answering a healthcare question, your team is available by phone/text/app to assist you 24/7/365. English or Spanish.
Janice Johnston, MD
Medical Director
& Co-Founder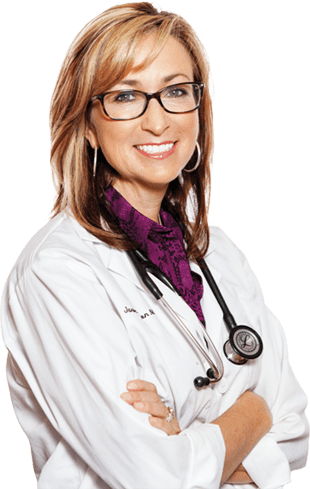 Physician-to-Physician Case Management
Members receive personal physician guidance for routine and non-routine care.
Cancer 2nd Opinion Program
Working together to provide one-of-a-kind comfort.
Patient Assistance Programs
Not only do we coordinate care and make sure you are receiving a fair price, but we also assist in finding ways to pay for the care when you are unable.
Prescription Support
Medications can be very expensive, but as a member, we'll navigate the pharmaceutical world for you, ensuring you get your prescriptions at a fair price.
Easy & Truly Affordable Healthcare for
Everyone!
Redirect Health just makes
sense.

Healthcare can be expensive for individuals, but it doesn't have to be that way. That's why we follow a straightforward mission—getting easy and truly affordable healthcare to everyone. When you need medical care, Redirect Health gives you confidence to get healthy while avoiding visits, minimize hassle, and saving you money.
So what are your waiting for? Join

Today!
Contact Us
Someone from our team will contact you.
Thank You
for submitting your inquiry.
One of our representatives
will contact you shortly
Corporate
13430 N. Scottsdale Road
Suite 200
Scottsdale, AZ 85254
Sales Support
Phone
Email
Care Support
Phone
Email