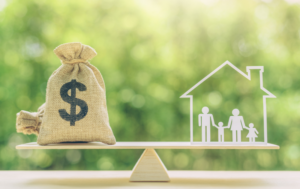 Healthcare costs are not something people look forward to, but there are many options for affordable health plans out there. However, with many plans, affordability means sacrificing quality. The goal of finding an affordable plan can lead many people to settle and receive an unpleasant healthcare experience simply because they feel they have no other choice.
At Redirect Health, we prove that it's possible to balance both, offering plans that allow you to preserve your budget and still access quality care with the support you deserve. In this guide, we'll highlight how affordable direct health insurance can provide you with the right care at the right price.
What Is Direct Health Insurance?
There are many ways you can obtain health insurance, including through government-sponsored and employer-sponsored plans. Direct health insurance is a plan you shop for on your own that offers a pathway to care based on agreed rates between you and a healthcare provider.
Direct health insurance offers multiple benefits compared to other health insurance options. To start, it provides you with more freedom in your healthcare, allowing you to shop for plans that best fit your needs. This health insurance model also provides more clarity on pricing and coverage options, allowing you to find an option that works for you and your family.
Direct health insurance plans also give you access to direct primary care (DPC). Direct primary care is an agreement between you and healthcare providers where you receive coverage for specific services at an agreed-upon, flat monthly fee, similar to a monthly premium. However, DPC is a more affordable option for healthcare as the fees are often much lower than a standard plan.
Redirect Health works with providers to offer direct primary care, covering routine primary care visits with Appointment Preparation and Pre-Authorization. For some, the one disadvantage of some DPC plans is that they don't offer comprehensive care for hospitalization or emergency care. However, at Redirect Health, we also offer a plan option for additional coverage for specialist visits and hospitalizations to protect you from high medical costs.
The Benefits of Affordable Direct Health Insurance
At Redirect Health, we compile all the benefits of affordable direct health insurance into our available health plans. Ultimately, there are five reasons affordable direct health insurance is a better option than many other plans.
1. Easy Accessibility to Healthcare
For many people, healthcare can feel out of reach due to high costs. With direct health insurance, there are fewer restrictions or barriers to entry for coverage. When you shop for direct health insurance, you don't need to rely on your employer or specific qualifications.
Even once you find insurance coverage, it can be challenging to find a doctor that will accept your insurance. Affordable plans with small insurance networks mean either having to travel farther to visit a quality doctor or having to see a doctor that might not be the best fit for you.
The Redirect Health Network includes over 700,000 doctors nationwide along with the ability to add your own doctor. So, if you have a preferred doctor already, you can stick with your doctor, and keep the relationships you trust. We strive to minimize the hassle in accessing care so you can focus solely on getting the care you deserve. With our Redirect Health Member App, you can speak to a healthcare expert and get connected with care when you need it, 24/7.
2. Cost Savings
Health insurance costs shouldn't prevent you from receiving the care you need, but high prices can completely change your access to healthcare. By choosing direct health insurance, you receive lower costs and more peace of mind in your healthcare journey. Typically, as you look for health insurance, you have to consider the following costs:
Monthly premiums – Monthly premiums are required for every plan, but consistent, high payments can price some people out of purchasing insurance. Affordable direct health insurance helps provide families and individuals with a better budget option.
Deductibles – A deductible is the amount of money you must pay toward your healthcare costs before your insurance company begins to cover expenses. High deductibles can lead to high out-of-pocket costs in the event of a medical concern.
Copays – A copay is the amount you pay out of pocket when you visit a doctor or pick up a prescription. With the right affordable direct health insurance plan, it's possible to pay little to no-out-of-pocket costs for routine services.
These different costs can be difficult to balance when considering health insurance. However, with direct health insurance, you can agree to your monthly costs and member responsibility when you sign up, allowing you to choose the most affordable provider upfront.
At Redirect Health, we work hard to offer you the highest possible cost savings. We use data-driven technology and industry expertise to navigate and understand the complex healthcare system and keep costs low. For services like routine primary care and tele-counseling, we promise $0 member responsibility with Appointment Preparation and Pre-Authorization.
3. Transparent Pricing
Not only do you enjoy lower prices with direct plans, but you also enjoy more transparent prices. Many insurance plans are complex, and it can be difficult to navigate which services are covered and when. With direct health insurance, there is less guesswork.
Transparent pricing is one of our key values at Redirect Health, so we always make clear what services are or are not covered. Our direct health insurance model offers you coverage based on a consistent monthly rate and low fixed costs for routine healthcare services. We also have clear expectations on member responsibility for care, laying out the prices for each of our services before you even sign up. In the event of any uncertainty about our plans, simply contact our team to clarify.
With Appointment Preparation and Pre-Authorization, you can access routine care with absolutely $0 member responsibility. Without Pre-Authorization, you can still access routine care with just $50 member responsibility.
4. Personalized Care
One of the most significant benefits of direct health insurance is the support you receive in accessing the care you need. At Redirect Health, we prioritize personalized care so that you feel supported from start to finish. We treat each of our members with special care and attention, and we'll always work to connect you with personable and experienced providers.
Redirect Health is more than just healthcare—we take a comprehensive approach to each member's situation, helping coordinate every aspect of our members' care. Our team will help you coordinate all appointments, payments, and necessary prescriptions, simplifying your access to care.
We also go above and beyond to support you and your health from every angle. In addition to covering you for your primary care visits and standard healthcare needs, we also provide you with these additional benefits:
12 free chiropractic visits per year
Low-cost routine care, like labs and immunizations
Unlimited, no-cost mental health tele-counseling
We strive to be your partner in healthcare. Whatever you need, you're not alone in the process. Your membership includes a 24-hour concierge service so you can receive answers to your questions around the clock. The Redirect Health team is available 24/7/365 through the Redirect Health Member App.
Even better, you can expect a real person to pick up the phone each time—not an automated machine. As a result, you receive friendly direct service instead of a headache navigating automated menu options. We take pride in our track record of excellent customer service as we continuously work to exceed customer expectations in every interaction.
5. 24/7 Virtual Care
With a busy schedule, finding time to schedule a doctor's appointment can be challenging, let alone making it down to the doctor's office. Fortunately, when you choose the right direct health insurance plan, you have the option for virtual care, allowing you to access a healthcare provider when you need it.
Redirect Health helps you access a healthcare provider from the comfort of your own home through our 24/7 Virtual Direct Primary Care option. Through a simple process, you can connect with a provider to receive medical advice and treatment, allowing you to work around your hectic daily priorities.
To receive access to virtual care, you only need to follow a few steps:
Request a virtual visit in the Redirect Health Member App at a time that works best for you
Get personalized care from your provider through a virtual visit
Get the prescription and testing you need
Receive a Follow Up from Redirect Health to ensure you are receiving effective care
Just as when you seek in-person primary care, Redirect Health is here to support you throughout the process. If you have any concerns with your care or feel you need a change of approach, just contact us and let us know how we can improve the experience.
How To Get Started with Affordable Direct Health Insurance
Redirect Health offers two health plans for individuals and families—iEverydayCARE® and iEverydayCARE® Hospitalization. Both of our plans offer access to direct primary care at affordable rates, with only slightly different coverage. No matter which plan you choose, you can expect the same quality and accessible service. To get started, find the plan that best fits your needs and start the enrollment process.
iEverydayCARE®
The iEverydayCARE plan is our straightforward coverage option, providing access to direct primary care. Through this health plan, you receive coverage for:
Routine Care, both Virtual and In-office
Urgent Care
Mental Health and Tele-Counseling
X-Rays
Expert guidance for any specialist or hospitalization needs
Simply schedule your appointment and confirm it with us through the Pre-Authorization process to receive coverage with little to no member responsibility. When we say affordable, we mean it—with Pre-Authorization, you can expect a $0 member responsibility for routine care!
iEverydayCARE® Hospitalization
The iEverydayCARE plan is an excellent choice for individuals and families who simply need coverage for primary care, but for added protection, you can choose the iEverydayCARE Hospitalization option. This plan offers all the same benefits as the standard iEverydayCARE plan as well as extra coverage to protect you from high medical costs. This protection includes additional coverage for the following:
Specialist Consults and Care
Inpatient, Outpatient, and Emergency Hospital Care
MRI, PET, CT Scans, Ultrasounds, and Other Imaging
To ensure coverage for each of the above situations, be sure to receive Pre-Authorization with Redirect Health. Once you do, you can access specialist consults, specialist care, and imaging with only $50 member responsibility.
Find the Affordable Direct Health Insurance Plan That's Right for You
Direct health insurance with direct primary care is an attractive coverage option for many individuals and families, offering access to quality healthcare services at affordable rates. Choosing the right affordable direct health insurance also offers you additional benefits, like easy access to customer support and transparent pricing. Altogether, direct health insurance is well worth it, especially when you choose a plan through Redirect Health.
Explore our plan options for yourself and see how you can benefit from direct health insurance. If you have any questions in the process, contact us today to learn more about how our plans work.