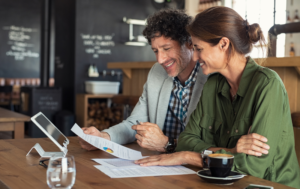 Don't underestimate the power of offering health insurance to your employees and just how much it can serve your small business. Offering health insurance to employees can go a long way, from attracting new talent to ensuring productivity from current employees. Unfortunately, offering health insurance is not always affordable for every business, especially small businesses.
However, for many, the right health plan option can make offering health insurance more realistic. At Redirect Health, we believe in balancing quality healthcare with affordability. By choosing the right health plan, you can improve your business operations and attract more workers without breaking the bank. In fact, with all the potential benefits of offering insurance, many businesses can't afford to skip out.
Reasons To Offer Health Insurance to Employees
Offering health insurance is beneficial for both small businesses and their employees. Although employer-sponsored health insurance as a small business requires some spending, the benefits far outweigh the costs. Altogether, there are multiple reasons to offer health insurance to your employees.
1. Attract and Retain Top Talent
The number one reason to offer employer-sponsored health insurance as a small business is the ability to attract and retain the best talent to fill your job positions. Attracting talent is one of the most consistent challenges for any business, but healthcare benefits are a key point of consideration for prospective employees in the job search.
Offering health insurance plans is one way to make your job openings more attractive to potential employees. When searching for jobs, many prospects consider the benefits offered for a position in their decision to apply. As much as 88% of prospective employees provide some or heavy consideration to better health insurance benefits as a deciding factor when choosing between a high-paying job and a lower-paying job with a better benefits package.
By offering healthcare as a benefit, you will both set your position apart from others and attract better job candidates. To many candidates, a health plan option demonstrates a positive company culture and that a business cares about its employees' well-being.
A strong benefits package also helps businesses retain employees. Higher retention rates are precious for small businesses, as frequent turnover costs time, money, and value. Replacing employees comes with multiple disadvantages, including:
The costs of finding, hiring, and training new employees
Loss of productivity with a smaller staff
Reduced employee morale due to covering for a smaller staff
The risk of mistakes on the job
The risk of negative customer service interactions
In today's landscape, where businesses struggle to find and retain employees, taking any initiative to support employee retention is highly valuable. By offering health insurance, small businesses decrease the amount of turnover and ensure smoother business functions.
2. Improve Employee Morale and Productivity
Health insurance can directly impact a business's efficiency and employee output. Anyone who has experienced a health concern knows it can be a heavy distraction. It is even more distracting when you are concerned about how to pay for the costs associated with managing this concern.
Health insurance is important for both employees and their families, but many employees struggle to pay health insurance premiums on their own. Uncertainty regarding health insurance and how to pay for it can be stressful for employees. Employer-sponsored health insurance can help take this stress off employees' plates.
Ultimately, when their health needs are taken care of, employees are happier and more productive. By reducing a key area of stress for their staff, small businesses can reap the benefits of happier employees. Increased employee morale can lead to several benefits that demonstrate better business outcomes, like:
Improved customer satisfaction
Higher employee retention rates
Increased productivity
An improved bottom line
Advanced creativity and innovation.
Altogether, offering health insurance to employees leads to far more tangible benefits than just health coverage. Ultimately it is a valuable strategy that can lead to positive ripple effects throughout a business.
3. Reduce Healthcare Costs
Although small business health insurance options may cost more upfront, they can actually save your business money in the long run. When your employees have access to preventative and primary care, they are better able to manage their health and avoid missing time at work. Covered preventative care options include immunizations and primary care check-ups—both of which will help employees stay healthy and ready for their shifts.
With fewer employees becoming sick or having difficulty managing their healthcare, your business sees fewer call-outs. According to one report, in 2022, between 2% and 3% of full-time workers were absent from work due to health-related reasons each month. In January 2022, during flu season, as much as 5.37% of full-time workers were absent.
Although these may not sound like large numbers, this absenteeism adds up and slows business operations. Of course, frequent call-outs can weigh heavily on a business. A short staff can lead to slower business output, potential mistakes, overworked employees, and negative staff culture.
Having access to preventative care, like flu shots, and quicker primary care can help reduce these numbers and support a stronger workforce on any given day, leading to better business outcomes. All that being said, health insurance can pay off a lot sooner than you might think.
At the same time, healthier workers are also more likely to stay at a job longer, rather than quit or retire early, meaning less employee turnover and fewer expenses to fill open positions. In many ways, health insurance is a valuable investment for employers. By paying the costs of health insurance for employees upfront, businesses can avoid additional costs down the road.
4. Receive Tax Advantages
Businesses that offer healthcare plans to their employees may even be able to qualify for a tax credit that offers further business savings. For example, small businesses can be eligible for a Small Business Health Care Tax Credit if they meet the following criteria:
Are enrolled in a Small Business Health Options Program (SHOP)
Offer SHOP coverage to full-time employees that work more than 30 hours
Pay an average employee salary of $56,000 or less
Have fewer than 25 full-time employees
There are multiple options for tax credits, and businesses with even fewer employees may be eligible for a larger credit. As an example, a business with fewer than 10 employees at an average salary of $27,000 or less may enjoy a larger tax credit.
Offering health insurance can result in a business receiving a return of up to 50% of contributions to employee premiums. As a result, businesses can enjoy a return on premiums while still all the additional benefits of health coverage.
Redirect Health's Small Business Health Plan Options
Small businesses have a lot to gain from offering health insurance to their employees. However, this is often easier said than done. For many small and medium-sized businesses, maintaining health insurance for their employees is not affordable. Fortunately, at Redirect Health, we offer two health plans that emphasize affordability for small and medium-sized businesses.
EverydayCARE®
The Redirect Health EverydayCARE® plan is the simpler of the two offerings, featuring a wide range of benefits that allow for convenient and comprehensive access to primary care.
Some of the areas covered under the EverydayCARE® benefits package include:
Virtual Primary Care
In-Office Primary Care
Urgent Care
Annual Adult Physical
No-Cost Mental Health Tele-counseling
12 Free Chiropractic Visits per Year
X-Rays
Prescriptions and Immunizations (Subject to the Rx formulary)
For routine care, labs, and mental health counseling, members enjoy a $0 copay with appointment preparation and pre-authorization. Without appointment preparation, members still receive coverage for routine care, but with a $50 copay, which is still a low cost compared to many health insurance plans.
The EverydayCARE® plan satisfies penalty A of the Affordable Care Act (ACA), allowing small businesses to bypass extra costs. For this plan, the minimum employer contribution is 100% of employee cost, and the minimum employee participation is 50% of eligible employees.
EverydayCARE® Hospitalization
The EverydayCARE® Hospitalization plan option offers the same benefits as the above plan but with advanced perks. Members of this plan enjoy all the same benefits of free to low-cost routine care along with additional coverage for more significant health events, like hospitalization and emergency care.
Compared to the EverydayCARE® plan, members of EverydayCARE® Hospitalization receive these additional benefits:
Specialist Consults and Care
Inpatient and Outpatient Hospital Care
Emergency Room Coverage
This plan satisfies both penalty A and penalty B of the ACA, providing valuable coverage that allows employers to avoid unnecessary fees. You can rest assured that your company insurance plan will comply with both ERISA and the ACA.
Benefits of Working with Redirect Health
For both Redirect Health plans, employers and plan members can expect consistent guidance and support from our team. Our plans are designed to cover all the bases. With our help, you can offer your employees a complete healthcare solution that saves them and your business on significant healthcare costs.
Affordability
Affordability is one of Redirect Health's key values, given the importance of accessing affordable healthcare. We use data-driven technology and our advanced industry expertise to connect members with healthcare at low costs. In doing so, our care team ensures members receive the most value out of every visit, enjoying the lowest possible rates without compromising quality.
Our plans ensure low or no out-of-pocket costs, minimizing the stress on your employees when it is time for them to seek care. With $0 copays, low deductibles, and affordable monthly premiums, you can rely on Redirect Health to connect you and your employees to care at a consistently low rate.
24/7 Virtual Care
Access to virtual healthcare and telemedicine is becoming increasingly important to businesses and their employees. According to a survey of small businesses with between 50 and 200 employees that offer health insurance, 33% of businesses say that telemedicine will be very important to providing access to primary care in the future, and 33% more say that it will be important.
24/7 virtual care is one of Redirect Health's proudest offerings. Virtual care improves access to healthcare so that members can receive coverage when they need it most. Through our Redirect Health Member App, employees can access quality healthcare from the palm of their hand. Even better, virtual care saves members a trip to the doctor, allowing them to receive healthcare advice and guidance from the comfort of their home.
The virtual care option benefits both employees and employers. The option to receive primary care over the phone may be the difference between an employee taking an hour out of work compared to the whole day. When opting for virtual care, employees do not have to consider travel time or time spent in the waiting room and can get back to work more quickly.
Redirect Health offers 24/7 Virtual Primary Care as part of all our health plans. Members can access Virtual Primary Care in just a few simple steps through the Redirect Health Member App.
Personalized Support
Members of Redirect Health receive much more than just coverage for their care. In addition to providing valuable healthcare, the Redirect Health team is here to support members during every step of the care process. Members can reach our Care Team 24/7 through the Redirect Health Member App, a phone call, or a text.
Whether you have a quick question or an important healthcare need, you can expect to connect with a real and friendly person, not just an automated options menu. We are committed to ensuring our members receive the best possible care and guidance so there is no confusion throughout the care process. We will even follow up with you 24-48 hours after your appointments to ensure you are getting the care and support you need.
Members can easily access healthcare through our guided process:
Contact Redirect Health to initiate a medical need
Receive care navigation from the Care Team to determine the care you need
Choose a doctor through our expansive network or set us up with your own
Receive support from the Redirect Health Care Team to facilitate the next steps, like visit scheduling or filling prescriptions
Expect a follow-up from our team to check in on your satisfaction with your care
An Easy-To-Use App
On top of the benefits we offer through our plans, we streamline everything through the Redirect Health Member App. With our simple app, navigating healthcare information only takes a few clicks. Our app saves you time otherwise spent waiting on hold or navigating complicated paperwork.
Through the Redirect Health Member App, you can handle your important business in one place, like:
Access your ID cards
Speak with a medical provider
Update your information
Renew prescriptions
Access your plan details
Submit receipts or billing questions
Thanks to the support of the app, your employees can access care whenever and wherever they need it. As a result, you and your employees enjoy more freedom and confidence while saving valuable time.
Find the Best Health Insurance Plans for Your Small Business
It can be a major challenge for small businesses to both offer quality healthcare and avoid high costs. At Redirect Health, we are committed to balancing both, providing affordable healthcare plan options to small and medium-sized businesses while also ensuring members get the most out of their health plans. No matter which Redirect Health plan you choose, you can be confident that you and your employees will get the right care at the right price.
To learn more about finding health insurance options for your small business, contact us today—our team is here to discuss your options with you. If you are ready to start shopping, explore our two small business healthcare plan options for yourself and see all the benefits they have to offer.