Better healthcare for you and your
family.
The days of paying for expensive healthcare are
over.

Healthcare can be expensive, but it doesn't have to be that way. That's why we follow a straightforward mission, making healthcare simple and truly affordable for everyone. When you need medical care, Redirect Health will help you get the care you need while minimizing hassle, SAVING you money.
Simple & truly affordable healthcare for individuals and
families.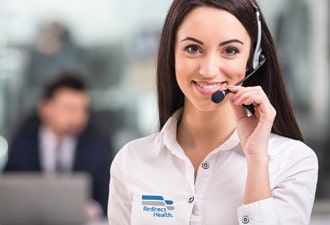 One Number for
Everything
Just call or text one phone number for ANY healthcare need. Our care team is available 24/7/365 in English and Spanish to help coordinate prescriptions, scheduling appointments, and more.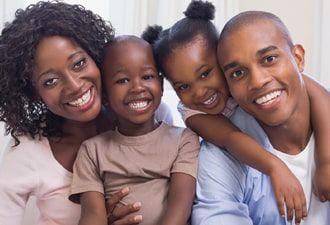 Save big on healthcare expenses and premiums for the whole family with no copays on routine care and low deductibles on hospitalization.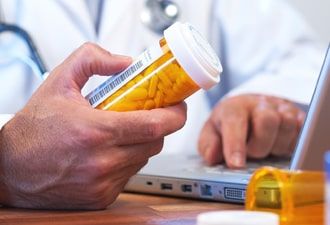 Prescription Support &
Discounts
We'll navigate the pharmaceutical world for you, so you get your prescriptions at the right price. Over 10,000 drugs at $10 or less with our discount Rx program.
Plan Features
Your Membership Includes
Never pay more than you should. With $0 copays on routine care, hospitalization protection, and discount programs your care team will always get you the right care at the right price.
24-Hour Concierge
Call | Text | App English & Spanish
National Direct Primary Care
Virtual and in-office visits
Hospitalization*
Protection against high-dollar medical expenses
Routine Labs
Never pay more than you should
Prescription Benefits
We'll help fill your prescriptions at a fair price
Chiropractic
Includes 12 in-office visits per year
Mental Health
Discount Program
Vision and Dental
Discount Programs
Open Doctor Network
Freedom to choose your own provider
How it Works
Experience personalized care
Start your care by texting or calling us first for all your
needs!

Our Care Logistics Team guides our members as they go through their healthcare journeys. This team works WITH and FOR OUR MEMBERS – making all the difficult parts of healthcare SIMPLE!
Request a visit in English or
Spanish
Contact your Care Logistics team 24/7/365 via a text, call, or our app. Tell them about your medical needs and they will connect you with a licensed medical provider. Should an office visit be needed, we will happily schedule that as well.
Speak with a provider virtually or
in-office
You will discuss your symptoms or concerns with one of our licensed medical providers who will have your medical history in front of them. Should an office visit be needed we will do our best to get you scheduled same/next day.
Receive treatment, follow -up, and save
money.
Follow the treatment plan as prescribed by your medical provider. If needed, your provider will write a prescription which can be picked up at a local pharmacy. We will follow you every step of the way all while ensuring you are getting the right care at the right price.
It's like having a doctor in the
family
When you join Redirect Health not only do you become a member, but you become part of our family! We're always there for you 24/7/365!
Find the PERFECT FIT for you
Our simple & affordable plans provide you with exactly what you need to get healthy and stay healthy throughout the year. Enter your information to receive more information about your medical options!
Contact Us
Someone from our team will contact you.
Thank You
for submitting your inquiry.
One of our representatives
will contact you shortly
Contact a Specialized Sales Representative
Phone
Email
*

Hospitalization benefits are optional and members(s) can choose to opt out for a lower plan

cost.
This program is NOT insurance, and is managed by Redirect Health exclusively for members of the Reimagined Society. The Medical Cost Share risk pool is managed by New Path Medical, a Wyoming Health Sharing Ministry organized pursuant to Wyo. Stat. Ann §26-1-104. This Membership does NOT meet the minimum requirements for MEC (Minimal Essential Coverage) or the ACA (Affordable Care Act). New Jersey, Massachusetts, Vermont, California, Rhode Island and the District of Columbia have passed their own state-level individual mandate laws that mirror the Federal Affordable Care Act. Redirect Health and Medical Cost Share memberships do not satisfy the new individual mandate requirements of these states. It should be expected that state enforced penalties may apply in these states. See State Specific Disclosures (Redirecthealth.com/state-disclosures) for more information regarding program limitations.
CAREINGTON DISCOUNT PLAN IS NOT INSURANCE AND IS NOT INTENDED TO REPLACE HEALTH INSURANCE. This plan does not meet the minimum creditable coverage requirements under M.G.L. c. 111M and 956 CMR 5.00. This plan is not a Qualified Health Plan under the Affordable Care Act. The range of discounts will vary depending on the type of provider and service. The plan does not pay providers directly. Plan members must pay for all services but will receive a discount from participating providers. The list of participating providers is at www1.careington.com. A written list of participating providers is available upon request. Discount Plan Organization and administrator: Careington International Corporation, 7400 Gaylord Parkway, Frisco, TX 75034; phone 800-441-0380. This plan is not available in

Vermont, Washington, or

Utah.