20 Years of innovative work in
healthcare
Healthcare can be expensive and challenging for businesses and individuals, but we believe it doesn't have to be that way. That's why we have a straightforward mission—getting easy and truly affordable healthcare to everyone.
Redirect Health is the result of over 20 years of innovative work in healthcare with a focus on putting people first and the businesses that employ them. Dr. David Berg, Dr. Janice Johnston and Paul Johnson started Redirect Health with one goal—delivering the best care to the most people in the most efficient way. Simply removing unnecessary administration and waste and streamlining care created a huge positive change that has allowed us to grow exponentially and now offer our services in all 50 states. By pushing back on the traditional healthcare system, we have put the focus back on people and away from billing codes, unnecessary copays and expensive care.
David, Janice, Paul and the entire Redirect Health team share the commitment of facing our country's healthcare problems head on. Each day, we challenge the status quo and ourselves—empowering others to leave a broken healthcare system behind. Our vision is to have healthcare working so well and efficiently, that all American companies offer healthcare for free to employees—maximizing free-market advantages, using healthcare to attract a talented workforce, and fueling company growth and employee optimism.
To learn more about our story CLICK HERE.
Our Core Values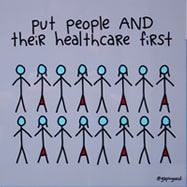 OBSESS over the customer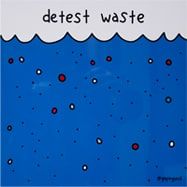 DETEST waste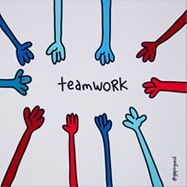 WIN as a team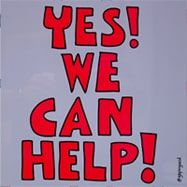 Start with a YES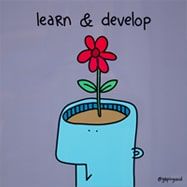 Always IMPROVE & ADAPT
Our Executive Leadership
Team
Dr. Janice Johnston, MD
Medical Director & Co-Founder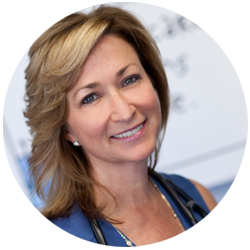 Dr. Janice Johnston, MD, is co-founder and Medical Director of Redirect Health. She oversees all medical operations as well as the patient experience, spearheading efforts to enhance quality care while improving administrative efficiencies.
In addition to leading medical operations, Janice leads an active family practice and cares for patients of Redirect Health as well as Arrowhead Health Centers, a comprehensive and integrated network of Patient Centered Medical Homes (NCQA Level 3) and surgery centers that she co-founded with her husband, Dr. David Berg, who is also a co-founder of Redirect Health. Janice and Dave opened Arrowhead in 1997 after relocating to Phoenix from Toronto, Canada, with the hope of realizing a new vision for healthcare – one that put the patient first, housed numerous practices and specialties under one roof, and eliminated administrative inefficiencies that drive up costs. Over the next two decades, their vision was realized, and they continued to identify opportunities to provide high quality care that also was affordable and convenient.
The business, technological and clinical efficiencies that Janice and Dave developed enabled them to save hundreds of thousands of dollars in employee healthcare costs per year – money they were able to reinvest to grow Arrowhead. This was particularly useful during the Great Recession when many other businesses struggled. Recognizing the value of this unique care model and the potential benefit to entrepreneurial businesses nationwide, they co-founded Redirect Health in 2013 so other companies could experience the same benefits.
Today, Janice is integral to the operations of both companies, continually advancing strategies to improve member service and ensure positive patient outcomes. She mentors staff and medical students at the facilities, helping others understand and operate within the patient-centered healthcare model that she has driven in recent years.
Janice earned a BSc in Physics and Biology, an MS in Developmental Neuroscience and her MD from the University of Toronto. In 2016, Az Business magazine named her among Arizona's "Most Influential Women Business Leaders.
An avid blues music fan, Janice has found a way to blend her artistic and professional passions. She currently serves on the Board of Directors for the Blues Foundation in Memphis, Tennessee, where she oversees the Foundation's Hart Fund that helps blues musicians and their families with medical and funeral expenses, and she provides free health screenings for musicians at blues events. Additionally, she is part of the MusicCares provider network through the Grammy Foundation, which helps musicians with medical and living expenses.
Dr. David Berg
Chairman of the Board & Co-Founder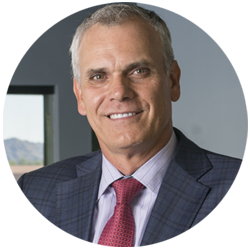 Dr. David Berg is Co-founder and Chairman of the Board of Redirect Health, a national leader in healthcare innovation. Dave is focused on creating an amazing healthcare member experience, and he does this by simplifying traditionally complex systems that most believe could not be changed. With deliberate and strategic, outside-of-the-box thinking, he innovates new ways to deliver easy and affordable healthcare to people everywhere.
Dave majored in Physics and Biology at the University of Toronto before earning his Doctor of Chiropractic degree in 1990. That same drive can be seen in his uncompromising belief that everyone in America deserves easy and affordable healthcare. Dave believes that America is better when its people are privileged with clean water, great education, safe infrastructure, and healthcare that works for everyone.
Mr. Berg is passionate about making healthcare work extremely well for people and their families, and that's why he created Redirect Health. With more than 20 years of healthcare leadership experience, he has a successful track record for smart system design and has pioneered Redirect Health – a new healthcare model that provides affordable healthcare without additional cost by systematically eliminating healthcare waste, unnecessary administration, and confusion.
The companies that Dave founded have healthcare costs that are among the lowest in the nation, and he is able to provide all employees and their families with free healthcare. Dave is so passionate about helping businesses offer free healthcare to their employees that he wrote The Business Owner's Guide to Fighting Healthcare – a how-to guide that teaches business owners how to leverage healthcare as a competitive advantage. Companies in 40 states have adopted and greatly benefited from this solution because of Redirect Health.
The Phoenix Business Journal recently honoured Dr. Berg with the Healthcare Heroes Innovator award for creating a transformative healthcare member experience that eliminates barriers for people to get affordable healthcare.
He has also been featured in several prominent media outlets and was recently featured on the Blunt Force Truth podcast (insert link) with Chuck Woolery and Mark Young to discuss who benefits from today's healthcare system.
Dave also appeared on the 10x Talk podcast with Joe Polish and Dan Sullivan.
With his unique leadership approach, Dave is accomplishing what many said couldn't be done, which is to make healthcare easy and affordable for everyone. Dr. Berg's vision is to have healthcare working so well in America that businesses can offer it to their employees for free.
Paul Johnson
Chief Executive Officer & Co-Founder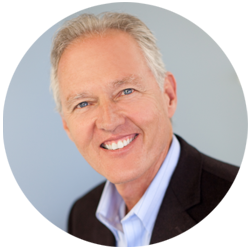 Paul Johnson is co-founder and CEO of Redirect Health. He helps oversee operations and identifies new opportunities that support the company's efforts to offer employers affordable, high-quality healthcare.
In addition to leading Redirect Health, Paul currently serves as Chairman of the Board of Directors for Arrowhead Health Centers, and he's a past member of the Board of Directors for the John C. Lincoln Hospital Foundation. Widely known as a healthcare visionary, Paul has helped these organizations develop innovative care models that increase the level of care while still reducing costs.
Prior to co-founding Redirect Health in 2013, Paul founded several multi-million dollar companies including Southwest Next LLC, a countercyclical real estate company, and Old World Communities LLC, a land development company in the Phoenix market.
Paul has also had a successful political career that provided him with a unique understanding of regulatory, development and entitlement processes. He served on the Phoenix City Council from 1985 to 1990 and as Mayor of the City of Phoenix from 1990 to 1994. He and his administration were showcased in the New York Times, Forbes and People, among other national media outlets, for efforts leading to the Bertelsmann Award honoring Phoenix as the "Best Run City in the World." As part of these efforts, Paul helped the city transition to a self-insurance model that saved taxpayers millions of dollars.
During his political career, Paul chaired several presidential campaigns and served as a featured speaker at the 1992 Democratic National Convention. He also chaired the AZ League of Towns and Cities, as well as several regional planning committees for the Maricopa Association of Governments, Phoenix Water Services Department, Valley Metro Regional Public Transportation Authority and Arizona Municipal Water Association. He's currently among the best-known leaders of the Independent movement in Arizona.
Paul is actively involved in local civic and professional organizations. He currently serves as Chairman of the City of Phoenix Bond Commission and as a member of the Executive Committee of the Greater Phoenix Economic Commission. He is also the co-founder and Chair of The Open Government Committee, which is focused on eliminating partisan primaries and opening up the election process to all individuals regardless of their party registration through an open general election and a runoff that includes the top-to-vote getters. Paul is a Past Chairman of the Arizona Tech Council and Past Chairman of the Mayors Substance Abuse Commission.
Paul earned a BA in History from Arizona State University and an MSBA in Business Management from the University of Phoenix. He also attended the Executive Program at Kennedy School at Harvard University. In 2016, the Phoenix Business Journal named him among the Valley's "Most Admired Leaders."
Mark Miola
Chief Operating Officer & Advisory Board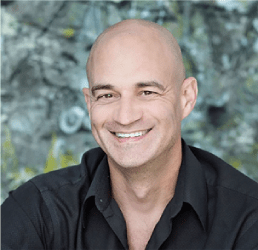 Mark brings over 25 years of Operations experience spanning early stage ventures & large corporations. He's a career Operations professional known for his ability to make substantial business and process improvements that drive business results. He's been particularly effective managing people and loves helping early stage and growing companies to increase revenue and profitability.
As founding COO with Solera Health, he was instrumental in their rapid growth from startup through series B financing and ~$30MM revenue in under 18 months.
Darryl Baker
Chief Financial Officer & Advisory Board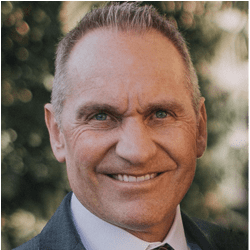 Darryl has more than 20 years of corporate finance leadership experience as CFO and/or Controller of various publicly-traded companies. He helped lead the most successful IPO of 2013 on the NASDAQ while at Insys Therapeutics, and he currently serves as a member of the board of advisors of NeoLight and Matchplay Footwear Innovations.
Michael Bechtol
Director of Membership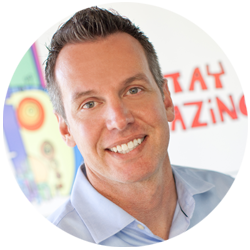 Michael Bechtol is the Director of Membership for Redirect Health. He drives initiatives to educate employers and individuals nationwide about Redirect Health's simple and affordable way of doing healthcare. He also innovates new processes and program benefits to bring more value to members, ensuring they have a positive healthcare experience and that all needs are met.
Mike deeply understands the relationship between care and cost, especially the fact that quality care can and should be affordable. This belief is what drives him to motivate his team of enrolment specialists to ensure the needs of business owners and their people are put first – and not the other way around. Since joining Redirect Health in 2015, Mike has helped the team put members at the epicentre of operations, thereby allowing greater efficiency, streamlining and affordability. His efforts have helped the company expand membership nationwide.